During his many travels, Edmond has developed an adventurous spirit. Exploring the most eccentric corners of cities as well as the most touristy ones has become his hobby.

At home in Lyon, he peregrinates and is always amazed by his native city.

Did you know that? The city of Lyon offers you a journey through time and the French art of living. From gastronomy to historical heritage, to light and silk. An ideal destination!

The whole team has taken to the game and confides in you their favourite spots of the moment in the 6th arrondissement of Lyon. Such a beautiful city for an even more beautiful experience! By the way, don't hesitate to ask us for advice during your visit, we'll be happy to tell you about our favourite places.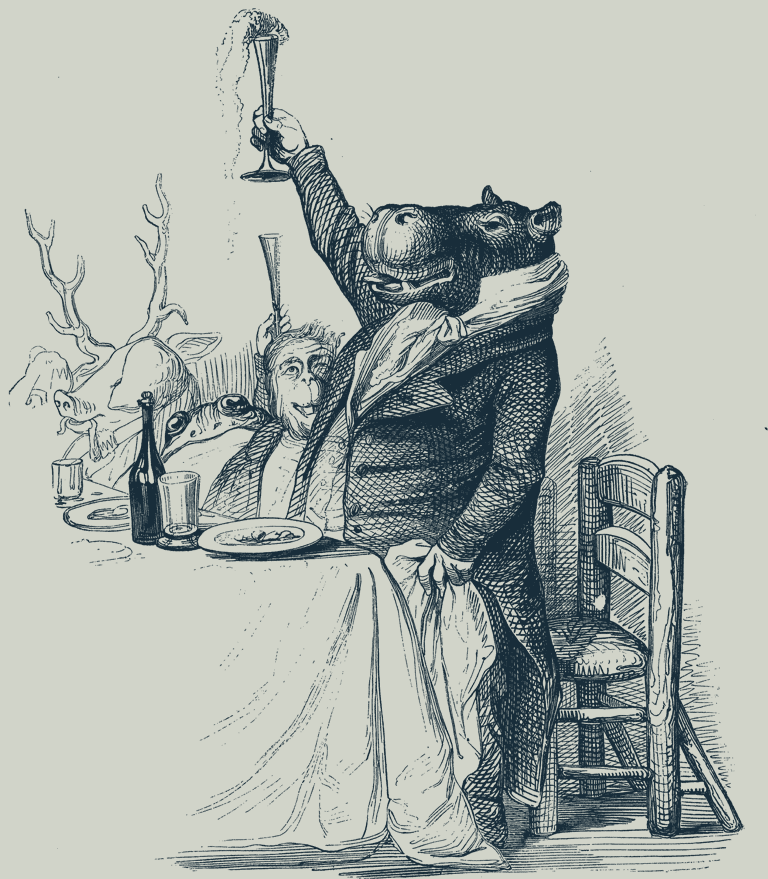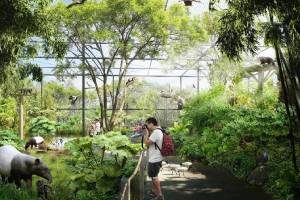 Tête d'Or Park

Would you like to relax, go jogging with your colleagues, or take a family visit to discover the flora and fauna? Trust Professor Edmond W, you won't be disappointed. Located on the banks of the Rhône and only a 10-minute walk from the hotel, you can discover 117 hectares of parkland during your walk. Young and old, tourists, sportsmen, walkers, everyone will find something to do. Your stay will become a magical moment as soon as you enter this largest French urban park.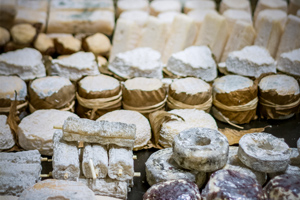 Halles Bocuse food market

"Quand Edmond a faim, ..." 12 minutes walk from the hotel, he is content with only the best of Lyon's gastronomy, which you can of course find at Halles de Lyon-Paul Bocuse. The Halles de Lyon-Paul Bocuse is a mythical institution of good food, an unavoidable crossroads of tastes and flavours, and an international reference for gourmets. It is emblematic of the gastronomic excellence of Lyon and France. A must to discover and rediscover!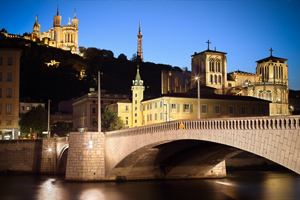 Notre-Dame de Fourvière basilica and Saint-Jean Cathedral's Astronomical Clock

Since antiquity, Fourvière hill has been Lyon's crown jewel, symbolising its spiritual and cultural richness. The official centre of Lugdunum, capital of the ancient region of Gaul, it is the most popular tourist attraction in the Rhône. As for the astronomical clock, it was added in 1379 and is one of the oldest in Europe. It is made up of a 1.8 metre square column atop which stands an octagonal turret with automated figures. A must-see!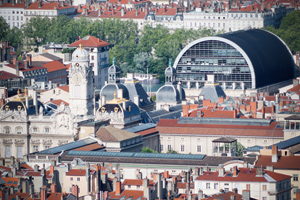 1st arrondissement

One of Edmond's favourite neighbourhoods, he loved to stroll between the hatters in the Passage Argue, and the barber shop, where he treated his appearance once a week. There is the majestic Town Hall dating from the 19th century, the famous Musée des Beaux Arts with its masterpieces of the impressionist genre and the Opera House where you can discover the talented artists of Lyon. Enjoy a moment with friends, sipping a drink on the magnificent Place des Terreaux.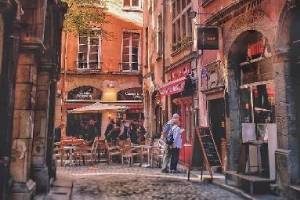 Vieux-Lyon (Old Lyon)

Saint George, Saint Jean, Fourvière Basilica, Ancient Roman Theatre... dozens of activities in a single district that is the 5th arrondissement. It is one of the most touristic places in Lyon but also classified as a UNESCO World Heritage Site. Its very atypical and old town character will prove to you that a moment in Vieux Lyon is not like any other... Small pastel streets, secret traboules, gargoyles and sumptuous courtyards... Edmond W will be able to whisper to you its most precious corners! But don't forget the immutable ritual: a sorbet from the renowned ice cream maker Nardone and dinner with friends in one of Lyon's many delicious bouchons.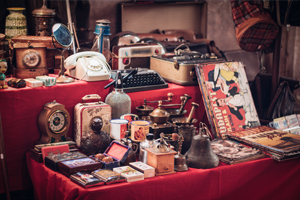 Puces du Canal (flea market)

Hidden away in a corner of Villeurbanne, Edmond was carried away by the liveliness of this place, which is a must for lovers of objects with stories. Plates, vases, paintings, but also furniture and toys, Edmond was hunting and expanding his collection of objects for his cabinet of curiosities. The Canal flea market was his Ali Baba's cave for him.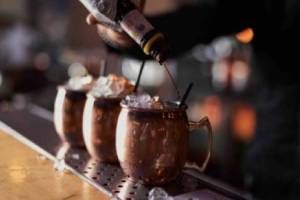 La casa jaguar

What more could you ask for than to have beautiful places close to your hotel? The casa jaguar gives way to the very strong wild atmosphere of Mexico: dancing shadows under the foliage, humid heat and a gentle atmosphere that takes you thousands of miles away. A totally unique moment that leads you to savour and discover all the finest Latin specialities, from ceviche to grilled octopus or the exotic flavoured "cocteles". A real change of scenery!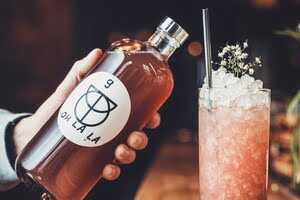 Artchimiste Bar

Two young thirty-year-olds in love with their job, open an atypical place in an industrial spirit with a warm and vegetated decoration. Travel and discover another dimension by sharing good vibes with a good drink and feeling like home.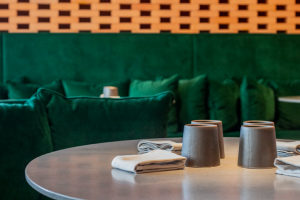 Le Miraflores

Book your menu at the Franco-Peruvian restaurant, Le Miraflores concocted by Chef Carlos Caminos. Unusual flavours, surprising tastes that take us to the Peruvian borders thanks to the delicious ceviche and fish tartar. Fresh, colourful products. The attention of the service also makes all the difference!